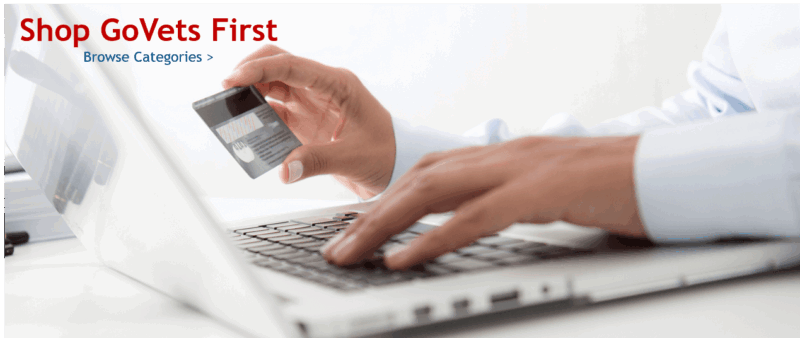 GoVets is the Nation's Largest Veteran-Owned Online Store and must manage, track and notify thousands upon thousands of shipments each month. Our eco-system of partners has become very complex over the past few years, yet one of our goals for GoVets is to provide a simple shopping experience for our customers. This post discusses our unique approach and upcoming capabilities to handle shipping.
There are very few e-commerce stores in the United States that offer such a vast number of products with real-time stock availability availability as GoVets, and we believe that we're the only store in the country that offers free shipping across so many products while offering extremely competitive pricing and a strong value proposition for our customers who also value supporting veterans, veteran businesses, and/or veteran non-profit causes.
Our systems have evolved and have become sophisticated to maintain our value proposition as we've expanded our suppliers and product offerings over the years. Each partner / supplier has had their own unique system and interface that required our team to evolve to provide consistent pricing and continue offering free shipping. Our leadership, engineering and product management teams are continuously fine-tuning our tools, processes and support organization to ensure we can maintain our simple approach while expanding our product offerings. Our technology and approach have allowed us to hide these complex interfaces from our customers and give them a simple shopping experience.
Here is how GoVets handles shipping:
1) Free Standard Shipping: At GoVets, we believe that it's critical to make the buying decision as easy as possible for our customers and that means offer free standard shipping for all of our products. Free shipping includes standard shipping, although many of our suppliers deliver items within 1-2 business days. Some customers do require expedited shipping. This can be supported from time to time for some of our products, but for others, there are some lead times, such as made-to-order products, that make it challenging to support expedited shipping. Either way, if we expedited shipping is required, we will help you understand your shipping options.
2) Free Freight, Free Parcel Shipping: As stated above, we do not want our customers to make decisions on the cost of Freight or Parcel shipping. The prices that our customers see on the product page is the price they pay for parcel or freight shipping to any location in the 48 contiguous United States. The only factors that customers must select and pay an additional fee for is for items like Lift Gate, Inside Delivery, or Residential delivery.
3) Only Ship from within the United States: GoVets is a social responsible business and we only partner with U.S organizations that can ship items from any location within the United States. Hence, all of our product ship from U.S. warehouses or directly from the Manufacturer. If any items have delivery or availability issues, we will not list them for a period of time and if this behavior continues, we will no longer list those products on our site.
4) E-Mail Updates: We provide email notifications to customers after they have placed their orders. We will always provide updates regarding orders throughout the entire fulfillment process. For many customers, we also notify them about other options that may be available to them after they make their purchase, such assembly services, extended protection (as of May, 2021), or shipping insurance (as of March, 2021).
5) Tracking Details: Our complex interfaces to our suppliers allow us to send tracking information to our customers within their GoVets account or E-Mail. Customers therefore receive a consistent format when reviewing order details. During some rare situations, some orders may not get updated with tracking information, but that is primarily caused by the delivery company and/or their driver.
6) Consistent Return/Exchange Process: We currently have a consistent way for our customers to request cancellations or refunds or returns by submitting a request on our portal. Submitting a ticket through this portal allows our support team and our automation to automatically route requests to our suppliers for a faster response.
7) (SOON) Shipping Insurance: For a large portion of our shipments, GoVets will soon be offering shipping insurance at NO EXTRA CHARGE to our customers. This means that if any items are lost, stolen or missing, and this package is covered by Route, our customers will receive an even faster response to their issues because a representative at Route will be able to handle their issues in a matter of hours, not days.
Based on feedback, one of our top priorities over the coming year will be to focus on giving our customers the best possible shopping experience - AFTER CUSTOMERS PLACE THEIR ORDER. We are continuously expanding our Frequently Asked Questions (FAQ) to address customer questions. Examples of such FAQs, are listed below: