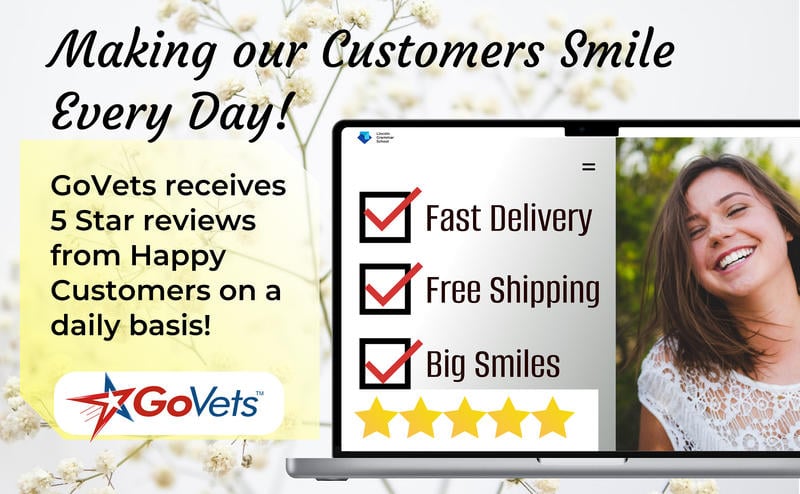 We Love Making Customers Happy!
GoVets receives 5-Star Reviews daily on trusted sites like Trustpilot, Better Business Bureau, and Google my business.
GoVets is the only Veteran-Owned online store in the USA that offers millions of products with 100% free shipping on all items within the 48 contiguous States. We are thrilled to see our customers having great experiences shopping on our website while supporting veterans at the same time.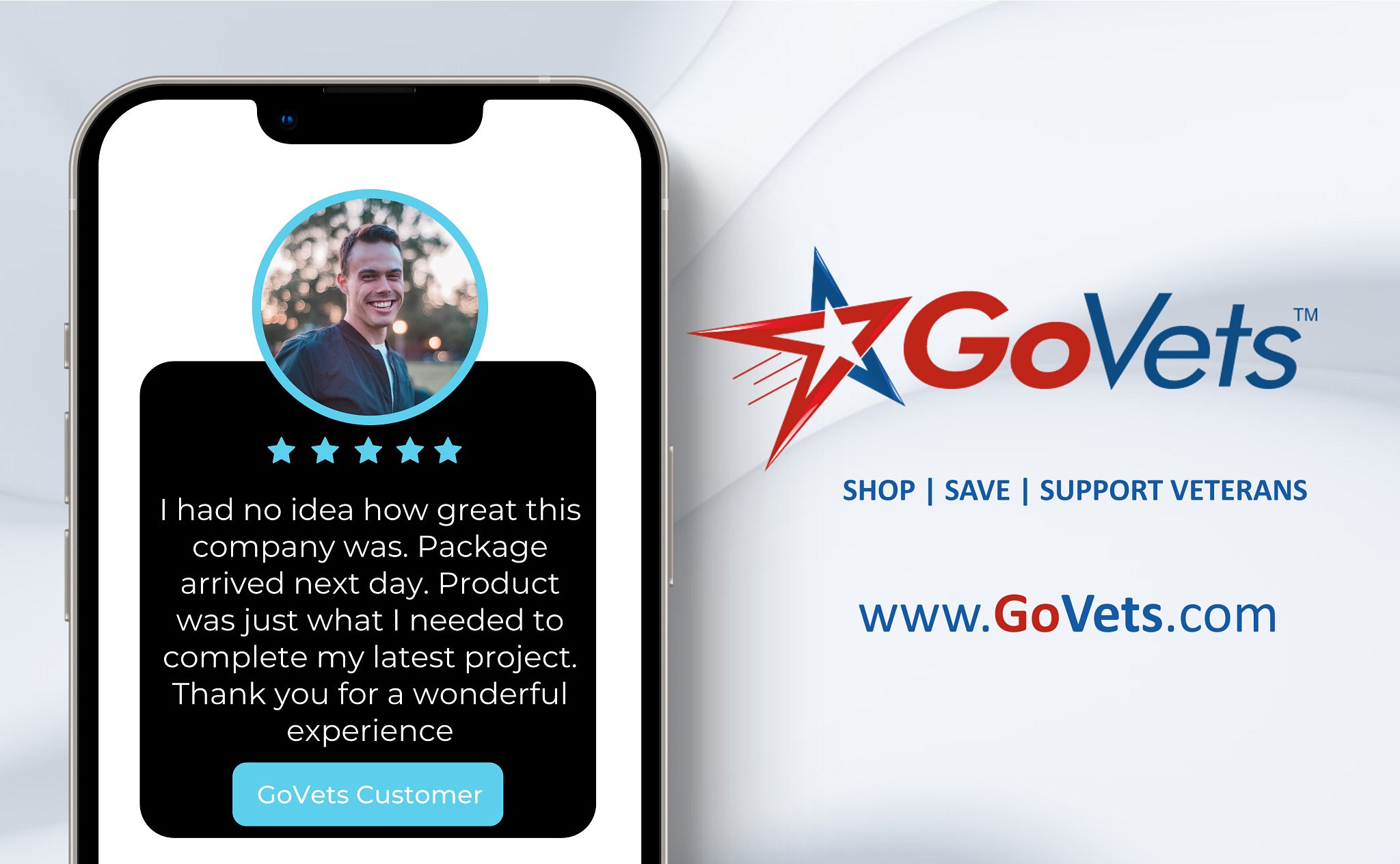 Would you like to give us your personal
Read more »