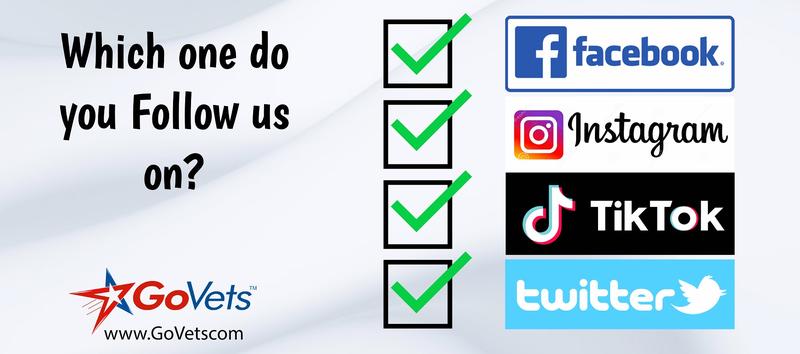 GoVets loves finding new ways to help you save. If you currently like and follow us on social media accounts, you could earn GoVets Dollars towards your next purchase! For each social media account you follow us on, GoVets Cash will be rewarded towards the next order you place.
For a limited time, simply Like/Follow GoVets and/or Share one or more of our Social Media posts and receive GoVets Cash!
Ways to Earn GoVets Cash:
✔ Likes or Follows:
2 Likes/Follows ► 2 GoVets Dollars
4 Likes/Follows ► 5 GoVets Dollars
✔ Likes/Follows+Shares:
2 Likes/Follows/Shares ► 2 GoVets Dollars
4 Likes/Follows/Shares ► 5 GoVets Dollars
Click on the following Button to claim your GoVets Cash Rewards:
Complete your project with GoVets today. When you need a trusted partner that can deliver milling machines, drill & screwdriver accessories or handheld power drills, and other required items for your current or upcoming project, choose GoVets. We offer millions of products and 100% free shipping. Whether you're buying a $25 item or a 2500 LBS item that must be delivered via freight, shipping is free. If you're shopping for Office Supplies, Office Furniture, Cleaning, Information Technology, Electronics, and/or MRO (maintenance-repair and operations), there's a good chance you can find it on GoVets.