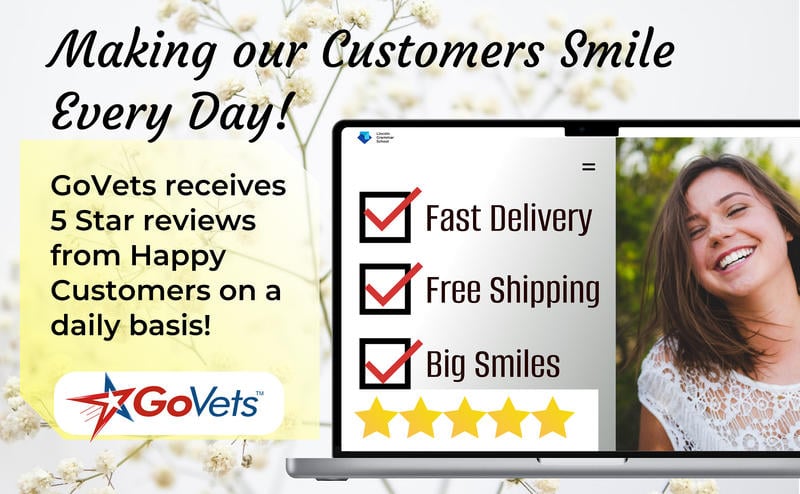 We Love Making Customers Happy!
GoVets receives 5 Star Reviews daily on trusted sites like Trustpilot, Better Business Bureau, and Google my business.
GoVets is the only Veteran-Owned online store in the USA that offers millions of products with 100% free shipping on all items within the 48 contiguous States. We are thrilled to see our customers having great experiences shopping on our website while supporting veterans at the same time.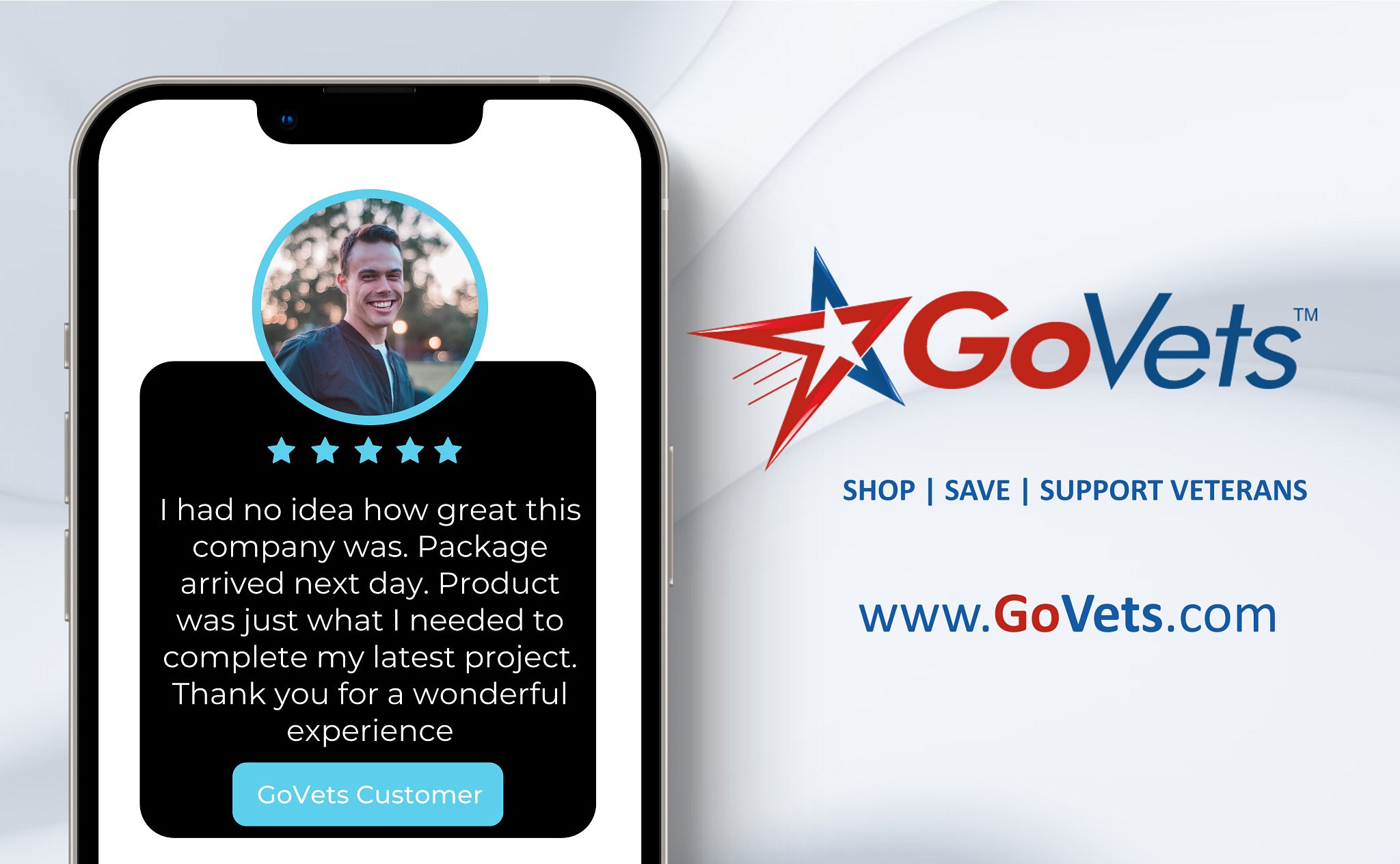 Would you like to give us your personal feedback?
At GoVets we strive to uphold a standard of excellence in everything that we do. We value your feedback, as it helps us to grow as a company.

If you would like to leave us a review here are a few options:

Review GoVets on BBB

Review GoVets on TrustPilot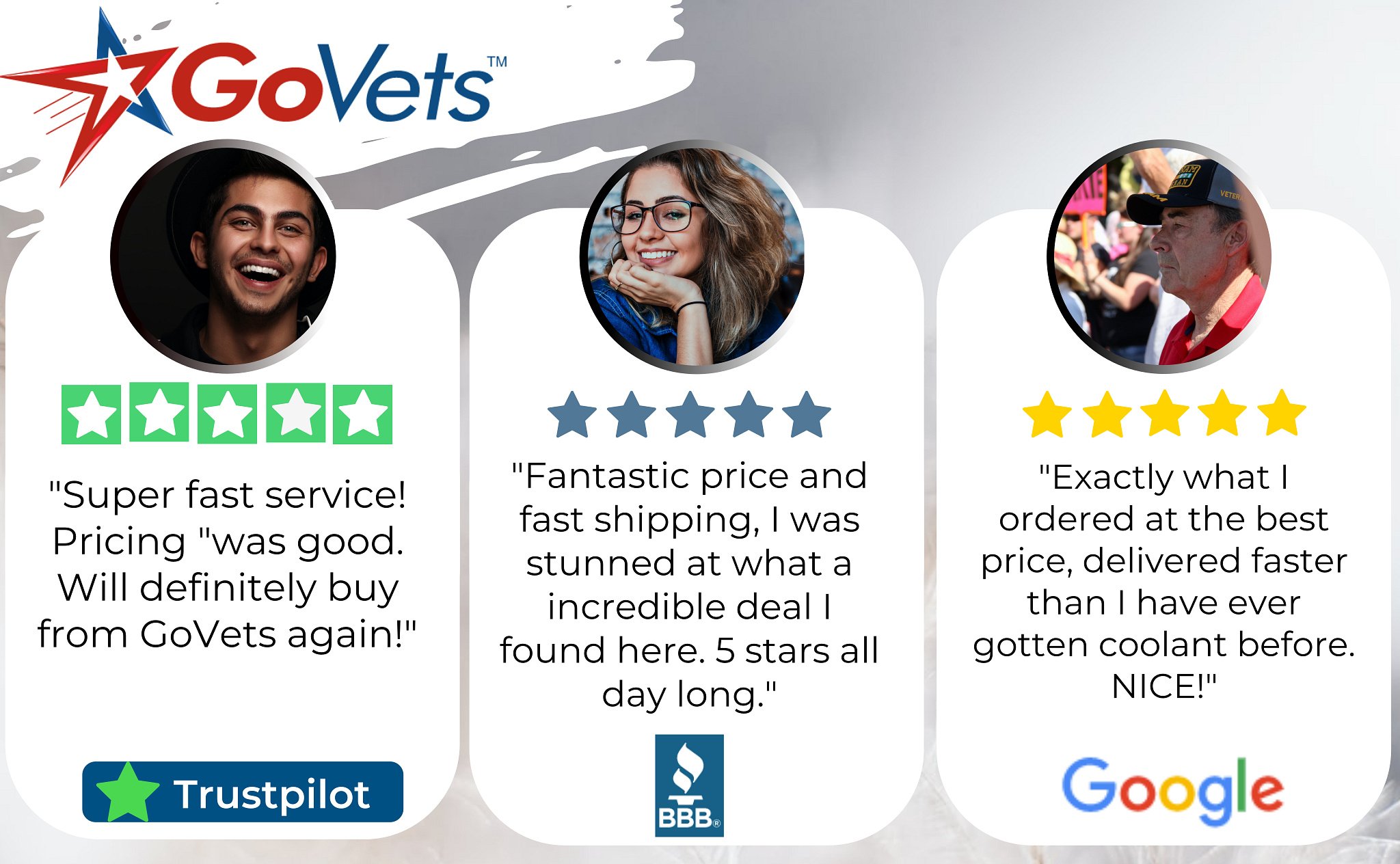 Background:
GoVets offers millions of products and 100% free shipping - whether you're buying a $25 item or a 2500 LBS item that must be delivered via freight, shipping is free. If you're shopping for Office Supplies, Office Furniture, Cleaning, Information Technology, Electronics, and/or MRO (maintenance-repair and operations), there's a good chance you can find it on GoVets. Always make sure to check out our promotions and weekly top-selling products. Finally, whether you're shopping on Amazon, eBay or elsewhere, always keep us in mind as we likely have the same or similar product for you at the right price.