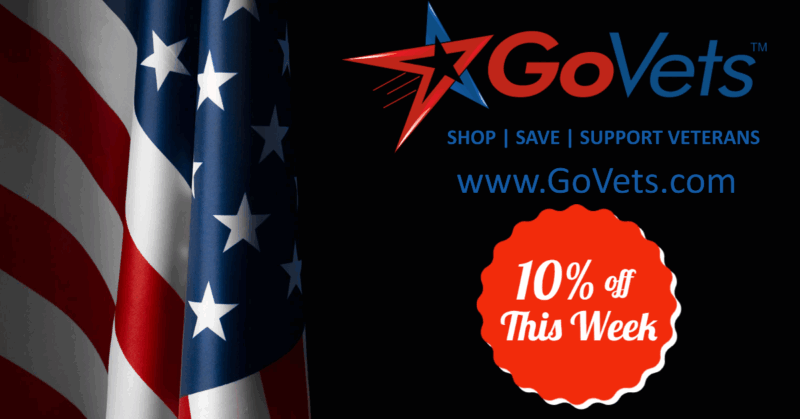 Veterans Day is here and we're saying THANK YOU for your service!
Veterans & Active Military personnel can use PROMO code VETERANMILITARY22 for 10% OFF any item at GoVets.com – The Nation's Largest Veteran Owned Online Store. You'll also get 100% free shipping.
GoVets is your one-stop-shop for getting the items you need to start and finish your projects. In honor of Veterans Day this week, we're offering veterans 10% off EVERYTHING on our website when you use promo code "VETERANMILITARY22" at checkout. This offer is valid from 11/7-11/14 so act fast!
Whether you're shopping for school supplies, office supplies, tools, storage items, or more, GoVets may have what you need. Not to mention, we provide 100% Free Shipping to any of the 48
Read more »