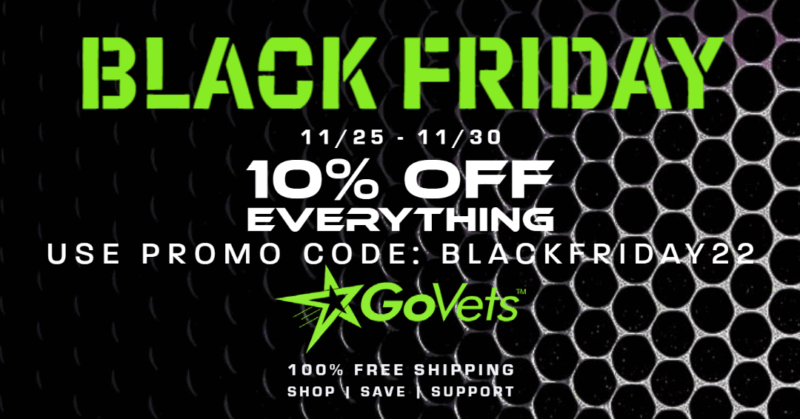 Who doesn't like Black Friday?
We love participating in giving back to the community every chance we get! That's why we are offering 10% off EVERYTHING when you use promo code "BLACKFRIDAY22". This promotion only lasts for the weekend so act fast!
Whether you're shopping for Holiday presents or just everyday items, choose GoVets for your one-stop shop today! At 100% free shipping to any of the 48 contiguous US states, who wouldn't want to shop on GoVets?
Search must-have items during the GoVets Black Friday sale and use promo code "BLACKFRIDAY22" to receive 10% off everything!
This offer expires on November 30th.
Read more »