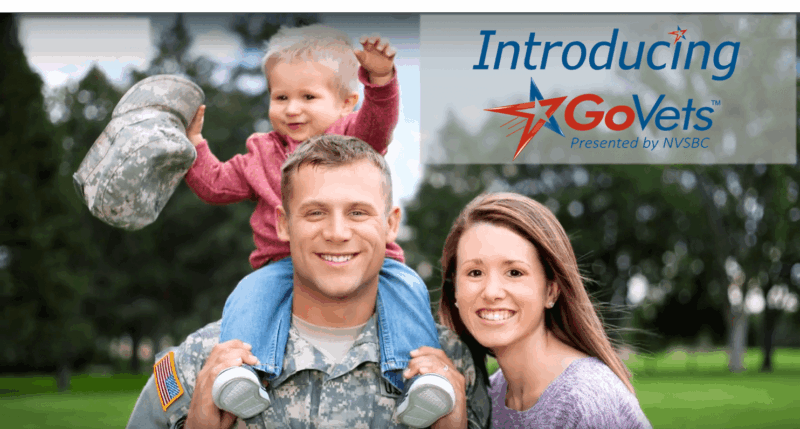 GoVets.com is the Online Marketplace to Support SDVOSBs and Find Consistent Sources of Supply
The following Video provides an overview of GoVets. 
Supporting Service-Disabled Veteran-Owned Businesses while finding consistent sources of supply just got easier.
GoVets.com IS the online marketplace presented to Government Agencies, Commercial Enterprises, and Patriotic Citizens by the National Veteran Small Business Coalition​. A wide range of supplies, including disposable medical supplies, medical equipment, pharmaceuticals, janitorial supplies, office supplies, furniture and more are available through GoVets.com. Vendors on GoVets.com are guaranteed to be VA-Verified SDVOSBs because GoVets verifies Vendors against the VA's Vendor Information Pages (VIP) database.
The wide range of equipment and supplies spans tens of thousands of products all from 100% VA-Verified Service-Disabled Veteran-Owned Small Businesses. Whether you are purchasing medical equipment, office furniture, cleaning supplies or more, GoVets.com offers the wide range of products to meet your needs.
GoVets offers a wide range of supplies, including Maintenance, Repair, and Operations products, disposable medical supplies, medical equipment, pharmaceuticals, janitorial supplies, office supplies, furniture and more.  There is no limit to the types of products that can be sold on GoVets – a wide range of products are available.  GoVets.com uses the latest in e-commerce technology to make shopping, buying and shipping easy for purchasing agents. GoVets.com uses many of the same e-commerce features of big-name sites like Amazon, including search-by-vendor and the shopping cart metaphor, to make product search convenient.
It's possible for purchasers to shop and put items in carts without signing in. A simple registration process enables purchasing agents to return and repurchase items in the future. The price you see on GoVets is the price you get, with free shipping standard. GoVets can also display original pricing versus discounted pricing – and allows purchasers to build wish lists and to see and compare alternative products.  An internal messaging system makes it possible for buyers and sellers to communicate about orders. GoVets.com never stores credit card information.
We are committed to supporting the VA to get consistent supply sources. Our customer service agents are ready to work to get any product you need from any of our SDVOSB vendors onto the platform quickly. One click or call gets you access to many SDVOSBs.  Adherence to applicable federal and VA regulations, and changes to regulations, is possible because GoVets is configurable. The GoVets platform can configure the rules for onboarding vendors and products into the business rules of the system. GoVets collects data necessary to analyze spend data across dimensions important to the Government, including product categories and socio-economic categories. Data analytics on any information collected from vendors or VA can be analyzed and presented in easy graphs and charts.
If you're ready to support veterans through the items needed to keep more veterans healthy and thriving, start searching for the products you need on GoVets.com.