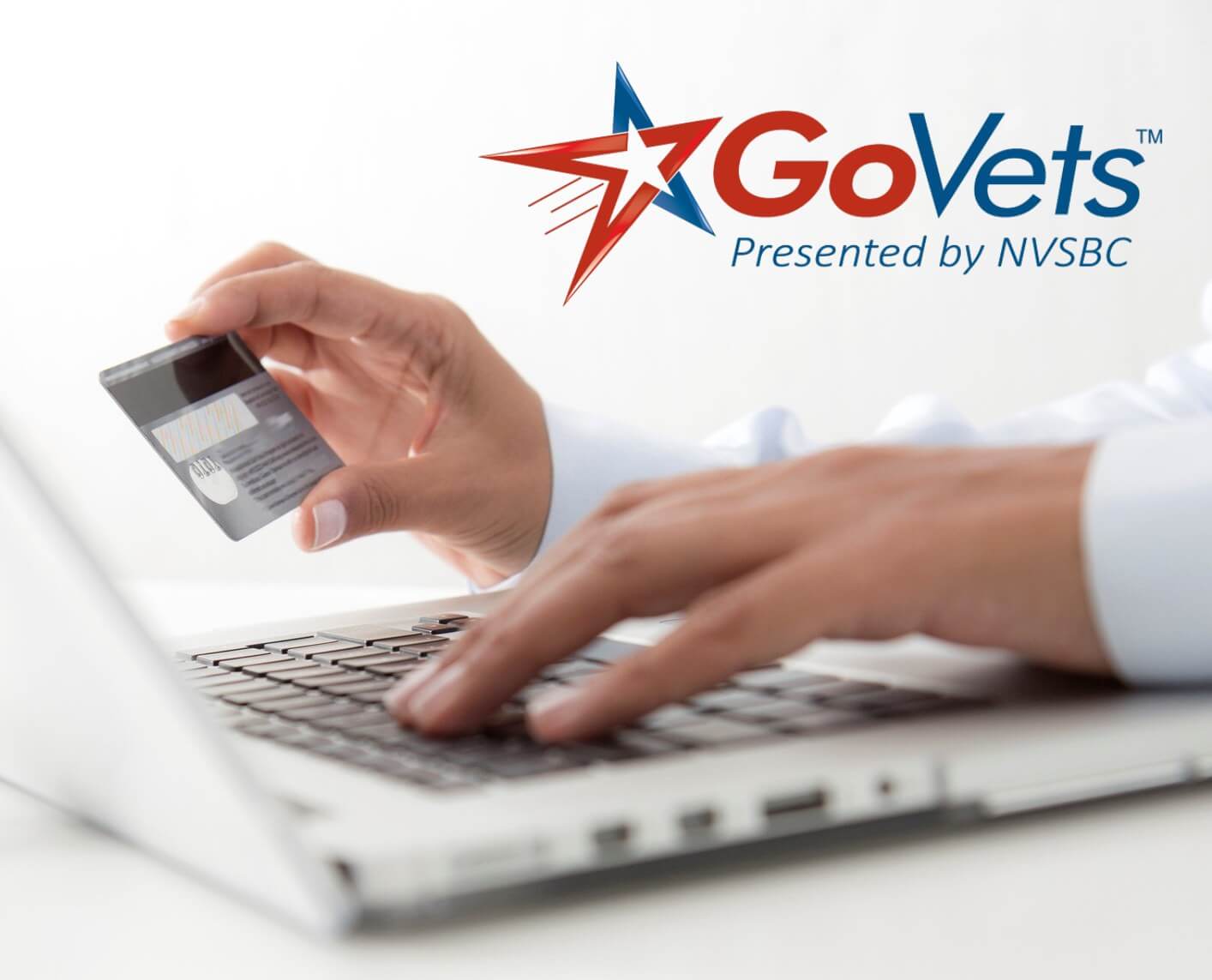 This is the time of year when fiscal government buyers are completing their end of year spending requirements. September 30 marks the end of the federal government's 2021 fiscal year (FY) and GoVets has the ability to help Government buyers allocate their end of year money in the most valuable and effective way - GoVets offers our Government customers value and efficiency in terms of Government Pricing, Discounts, Payment Options, Product Selection, Diversity and Experience. In fact, GoVets was originally envisioned with Government Buyers in mind (see GoVets > NVSBC Briefing to the US Congress about GoVets) and over the past couple years we have continued to make our Government Buyers the priority when it comes to enhancements, support, and focus.
Government Pricing, Discounts, and Tax Free Purchases:
Government Buyers have access to the best possible pricing on GoVets. Simple register an account on GoVets, make sure to select Government for the account type and you will get access to the following benefits:
An additional 2% discount on ALL GoVets Products
Instant Cart Discounts
Volume/Quantity Discounts
Special Discounts on millions of Products ranging from $25 to $250 off any given product.
All Discounts are applied when you add items to your cart and updates within your cart.
Product Selection:
GoVets is now the Largest Veteran-Owned Online Super Store in the USA due to quantity of products that are make available to our customers from some of our Fortune 100 Partners.
We now offer millions of products across the following categories:
Industrial Products, Equipment and Maintenance, Repair and Operations (MRO) Items.
Information Technology (IT), Electronics, and Software
Office and Janitorial Equipment and Supplies
Medical and Health Equipment and Supplies
Personal Protective Equipment (PPE)
Product Availability and Transparency:
Due to our integrations with our partners and suppliers, we provide the most up-to-date information available to us, including:
Stock Availability
Quantity Available
Product Lead Times (# of Days before an item ships out)
Updated Product Descriptions
New Products are added daily
Discontinued or Out of Stock Products are removed daily
Our sophisticated interfaces and integrations with our partners provide the best possible information to our customers to make sure expectations are clearly set for all parties. We welcome our Governments to reach out for availability requests via Chat, Email or our VIP Line (available for Government Customers ONLY, upon logging into GoVets).
Payment Options and Quote Requests:
We know that our Government customers have may have different payment requirements. Although the easiest (and preferred) mechanism for GoVets is to use our default Credit Card payment during Checkout, we do support several other Payment Options that are specific to our Government Customers. As shown on our Accepted Forms of Payment page, we can support the following options:
Credit & Debit Cards - GoVets accepts Visa, Mastercard, American Express, and Discover. GoVets also supports Government Purchase Cards.
GoVets Net 30 Credit Line for Businesses and Local, State and Federal Government Organizations - Apply for GoVets Net 30 Credit Line and purchase items on GoVets up to your credit limit. Once you are approved / authorized, GoVets will submit your Net 30 Terms invoices upon processing your order.
Custom Payment Options for Businesses and Local, State and Federal Government Organizations - GoVets can work with your internal payment system to help you pay using your preferred organizational payment workflow that is uniquely available to your Corporate/Government users when they are logged into GoVets. We are integrated with systems such as the Tungsten Network, Transcepta, Exostar, PIEE, and other Enterprise Payment Systems based on our Government customer needs. We can also support Punch-out capabilities or expand our payment options to include other unique payment types, such as ACH, Check, PrePay, Internal Credits, etc. We will work with you to meet your needs.
Registered Government Customers have the ability to submit request for quotes for any item listed on GoVets. This powerful capability allows Governments buyers to determine if GoVets can meet a certain volume discount or if we can provide the quantities requested by the Government Buyer. Upon submitting your quote request, you will receive a notification within 1 business day if the quote, along with your recommended prices and quantities have been approved. One approved, you can SIGN IN to your account to view your quote, and then purchase these items within your quote by adding them to your regular Shopping Cart and then going through the standard checkout process.
Diversity, Qualifications and Experience:
Our Government customers can rest assured that they are dealing with a seasoned organization that is capable of handling their needs and their acquisition requirements and expectations for the following reasons:
GoVets is owned/operated by Veratics, Inc - A VA Verified Service-Disabled Veteran-Owned Small Business (founded in January, 2013).
Our technology and automation (EDI, XML, API, FTP, etc) now supports millions of products, tens of thousands of customers and hundreds of thousands of shoppers each month. Note that we DO NOT SELL on Amazon or other Marketplaces.
Customers include Government Buyers (Federal, State and Local Government buyers), Academic Institutions, First Responders, Healthcare Organizations, Small to Large businesses, including Fortune 100 companies and Major Government Contractors.
A portion of each sales goes towards Non-Profit Veteran Causes of National Significance through the National Veteran Small Business Coalition (NVSBC.org), who has testified in front of the US Congress on our behalf.
We are also a GSA Prime Contractor, SDB Member on CIO-SP3, Approved Raytheon and Accenture Supplier, Protégé Supplier of Highmark & United Concordia, and have contracts within the TRICARE program.
We were also the Disability:IN Supplier of the Year in 2018 - nominated by Highmark, Inc for ongoing IT Development and Technology projects completed for Highmark over several years.
We are a Technology company that offers full suite of Development, Engineering, Architecture and Infrastructure services for our customers.
We are on the GSA Schedule and have a high CPARS rating based on several recent projects.
We have a DCAA Approved Timekeeping and Accounting System.
Summary:
We truly appreciate the opportunity to work with our Government customers and partners on all types of acquisitions, large or small. Whether you need to purchase a $10 hard-to-find item (that we usually can find for you), or you need support as part of a multi-million dollar acquisition project, GoVets is your partner from start to end. Each and every one of our Government customers are our VIPs and we want to make sure that you get this experience so you can be a returning customer and want to share your experience with your Government and/or Civilian Peers, Friends and Family.